Gentlemen, this is the place for you! After she bumped into two friends who were hairdressers, Cristina decided to open a lounge as a tribute to her grand-father. The Dandy's Barber Lounge was therefore created to honour the dandys and to revive a spirit of elegance in the heart of the modern man.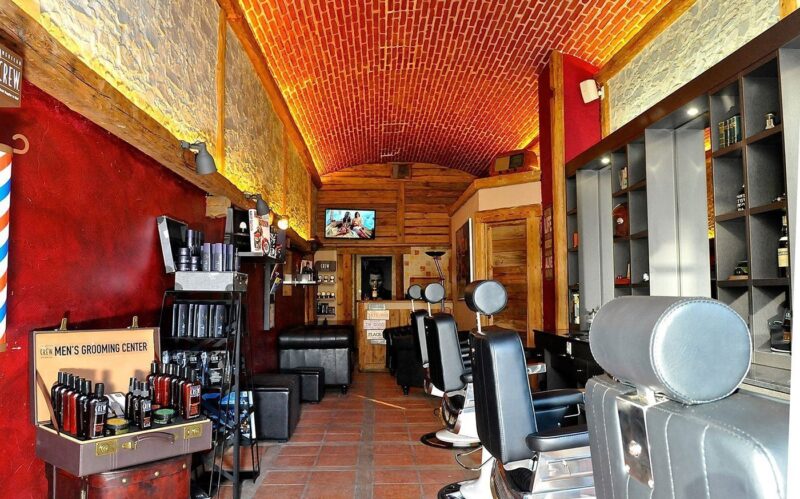 The long vaulted corridor is a gem for men's fashion and the services meet any expectations: from a haircut to any personalised treatment. Do you feel like simply reshaping your beard or has it grown wildly and you're just looking for an artist to take care of it? Well, Vicenzo or Romain's scissors will trim your beard just like Michelangelo used to sculpt in marble. Sharp like their razor blades, cutting your hair one by one at the speed of light for an impeccable result, they pay attention to detail just like their working uniforms suggest.
If you order the Dandy Full Service Experience, you will be treated with a shampoo and an elixir, your hair will be cut, your beard will be trimmed with an open razor, with hot towels, cream and eau de cologne. This 80.- package goes along with a glass of whiskey or wine. And that's how you experience being a Dandy!