DANDY'S SPECIAL HAIRCUT
Diagnosis, Shampoo, Conditioner, Scissor cut and clipper, dedicated specialized scalp treatment and finish with hair styling aid.
CHF 70.-
DANDY CLASSIC HAIRCUT
The best haircut – diagnosis, shampoo, conditioner, scissor cut and clipper and finish
CHF 55.-
BUZZ CUT
Cutting service performed exclusively on the 2mm machine on the whole head, no shampoo
CHF 35.-
UPCOMING GENERATION
For children up to 13 years old. If they can act like Dandy's, it'll be great! If not … they will be ugly!
CHF 30.
TEENS
For our young boys from 13 to 20 years old
CHF 40.-
HEAD WET SHAVE
Shaving the head entirely with the cut-thru razor
CHF 55.-
Amazing service, skilled barbers, a brilliant ambient atmosphere and they squeezed me in today when they were pushed for time. Highly recommend !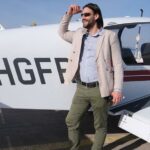 Service d'excellente qualité malgré les circonstances ! Normes d'hygiène imposées à l'accueil qui feraient rougir l'OFSP, excellente ambiance et travail au top ! Merci et bon courage ????????????????‍♂️????
L'endroit est magnifique. Cosy et chaleureux. La responsable est professionnelle et sympathique ainsi que des employés souriants. Une adresse à retenir!!